CHALK CIRCLE "REFLECTION" LP & Digital Download (2011)
MISSISSIPPI RECORDS/POST PRESENT MEDIUM SPLIT RELEASE (MR069/PPM040)
16-page booklet and cover art designed by Sharon Cheslow, with liner notes by Don Fleming

ORDER:
-Post Present Medium direct
-Mississippi Records distro through Forced Exposure is now back in stock
-You can also order through Ooga Booga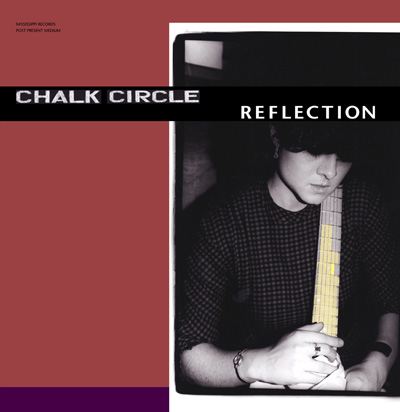 "Reflection" is a retrospective album by the legendary Washington, DC punk band Chalk Circle. Spanning 1981-1983, the LP includes 12 songs from out-of-print compilations, live shows, and unreleased demos. The LP, released early 2011, comes with a booklet of photos, press clippings, and liner notes by renowned producer/musician Don Fleming (whose band Velvet Monkeys headlined Chalk Circle's first shows).

From Don's liner notes:
"The story of Chalk Circle begins with the vital music scene that developed in and around Washington, DC in the late 1970s and early 1980s...Chalk Circle burst through DC's musical and gender barriers in ways that they didn't explicitly set out to, and in doing so they inspired and influenced all the diverse and varied musicians that they befriended. Finally brought together as one album, these songs are simultaneously thoughtful and joyful, their sound splendid and distinctive, and still great to dance to!"

The audio and 16-page booklet were compiled and edited by Sharon Cheslow. Studio recordings were originally done at Inner Ear and WGNS. Basement demos were originally recorded by the band. Live recordings were done by Malcolm Riviera and the band. Final mastering was done by Pete Lyman at Infrasonic Sound, with additional audio engineering by Timothy Stollenwerk at Stereophonic Mastering. Production work was completed in 2010. The booklet tells the Chalk Circle story for the very first time.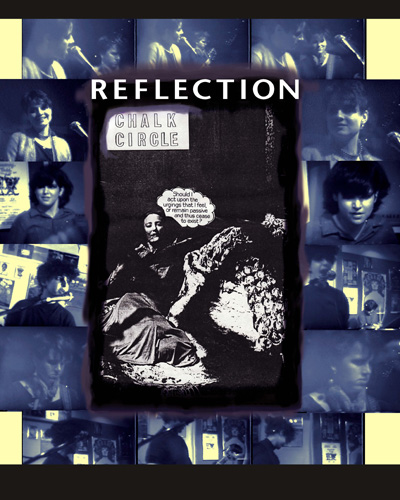 Photographers featured in the booklet include Devon Agaba, Sharon Cheslow, Leslie Clague, Mary Green, Lucian Perkins, Diana Quinn, Malcolm Riviera, Susan Soshinsky, and Sarah Frances Woodell.